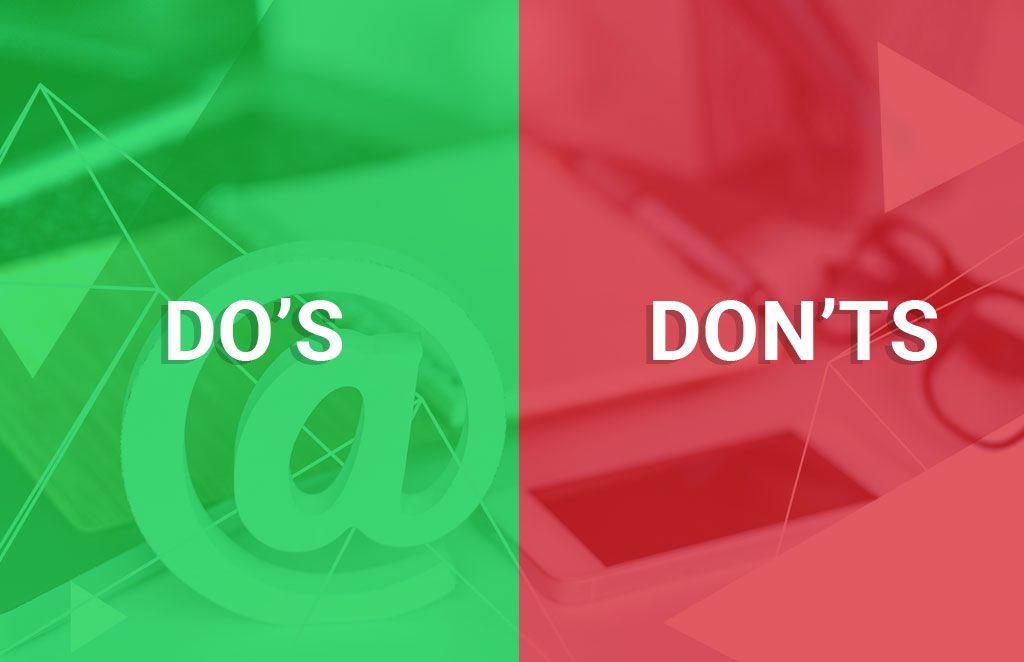 An efficient email database is a timeless resource in today's digital marketing world as it is one of the most integral parts of any email marketing campaign. It is considered the backbone of successful marketing and gives a boost to your campaigns.
If you are looking at building an email database, you need to gather the email addresses and other contact data of users and visitors. Having access to an email database will help you to grow the subscribers who are likely to be your prospective clients.
With a responsive email database, you can have contact data of a group of subscribers, loyal customers, or site visitors which can boost your ROI. The best way to grow your email database is through tried-and-tested methods, by collecting emails at checkout, using social media to promote new products, and by including email signup forms on your website.
Creating a new email database will boost your marketing efforts. Therefore, you need to consistently grow your email database to connect with new customers and maintain long-term business relations.
Valuable tips on do's and don'ts while gathering an email database:
Social Media Platforms
Your social media platform such as Facebook, Twitter, and Instagram posts are crucial to growing your email database. It enables you to schedule posts, upload photos, and videos, and even customize hashtags that will make it easy for people to find your brand. You can let your followers know you have included your email signup link in your Instagram bio.
Double opt-in email database
Email marketers should always develop a double opt-in email database that confirms recipients really want to receive your email. This is one of the safest ways to create an efficient and best quality email database as it guarantees your email messages will reach your prospect's mailbox at the right time.
Short videos
Videos increase engagement and are increasingly popular in email marketing campaigns as they require very little investment. Including short videos on your website, you can direct visitors to a signup form that will grow your customer list. Most viewers also share videos they like which can boost email signups as well.
Segment your email list
If you have a large and diverse customer base you can segment your email database according to demographics, customer likes and dislikes, etc. Your customers will appreciate it if you speak to each target group in a manner that will appeal to them.
Clean your email database
Cleaning your email database helps you to identify soft and hard bounces. You will know which emails you should remove off your lists to boost open rates.
Referral Marketing
Referral marketing is one of the most trusted sources of information as most customers are likely to purchase a new product because they heard about it from a friend or family member whom they trust. By giving away incentives such as discounts and coupons, cash rewards, or bonus points you can encourage customers to refer your brand to other people.
Exit-intent pop-ups
Exit-intent pop-ups can see the highest conversion rates. Cookies can be used to track which visitors are new or returning. You can include a sidebar or footer with an email signup form. This will increase your email database growth.
Make the Subscriber Feel Special
Welcoming your subscriber with a personalized email will make them feel special. Offer them a clear vision of the services you provide so that they remain your loyal customers.
Portray your business as a large community
Showing your business as a large community will significantly impact the visitor's mind and add trust.
Have an unsubscribe option
By just including the option to unsubscribe at any moment will make the visitor click on the subscribe option and this option has a powerful influence on your visitors' psychology.
Make sure you ask for feedback
Make sure your feedback form does not take more than 5 minutes or the subscriber will find it annoying. The main objective here is to gather feedback from your subscribers as it is an integral part of your marketing activities.
Offline list building
You can also use offline methods to gather emails such as by printing your business cards and exchanging them with other people and then adding the received contacts to your database. You can participate in fairs and events and have a registration list with an email column at your booth or you can ask customers for their email addresses and make sure your offline forms have the same legal statements as online forms.
Don'ts
Don't forget to put a subscribe box on your website
Place the subscribe box in a prominent place on your website making it easier for visitors to sign up for your email campaigns. This is a great way of building a high-quality email database.
Don't lose patience
Gathering information to build your own email database can be a time-consuming task initially.
Don't purchase email lists from just anybody
Purchasing email lists are not entirely illegal, as there is a set of rules involving GDPR, CAN-SPAM act, European Data Privacy Act. So, make sure your email database provider strictly follows these laws.
Don't ask for personal information
Asking for too much personal data is intimidating and will frighten away potential subscribers. While gathering info about your client, first make them feel comfortable with you and then make a move. Make sure you ask only relevant details such as name, email, birth date, gender, location, occupation, etc.
Don't be inconsistent with your emails
Sending too many promotional emails will make clients think that you are manipulating them to make a purchase which will increase the unsubscribe rate. Therefore, schedule one email per week to make them aware of your services.
Don't send emails without customers' permission
All email marketing databases should be opt-in otherwise they will end up in spam folders and get blacklisted from email services.
Conclusion:
Gathering data for your email database is a key aspect of email marketing. Having a high-quality email list will ensure your marketing efforts are channelized towards the right audience.
Following the above-mentioned valuable tips on do's and don'ts while gathering an email database you'll be well on your way to building a high-quality database and creating a highly successful email campaign.